Marine Corps Vietnam Tankers Historical Foundation's
Board of Directors
Marine Corps Vietnam-era Tankers and Ontos Crewmen Have Made History. Your Historical Foundation is Making it Known.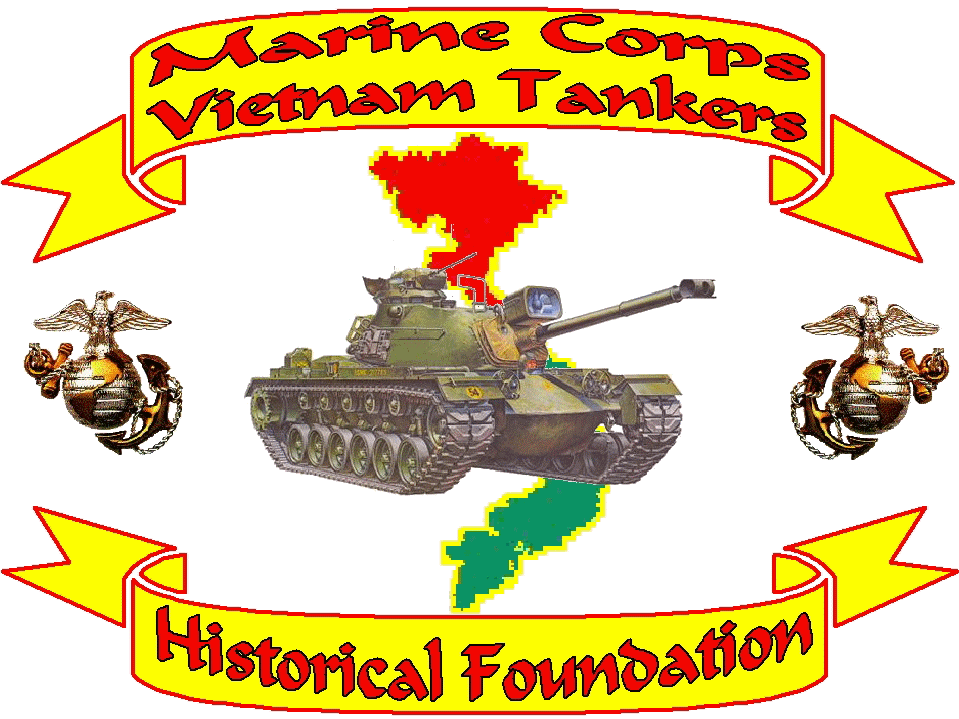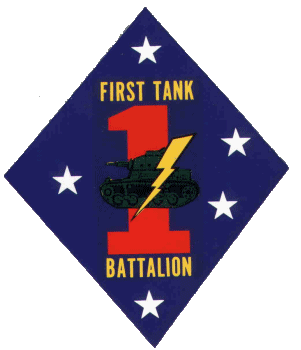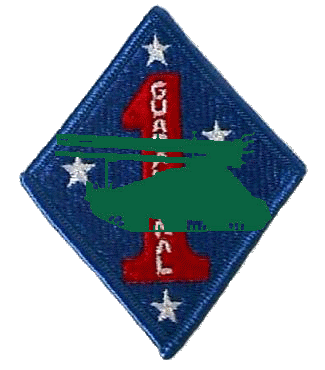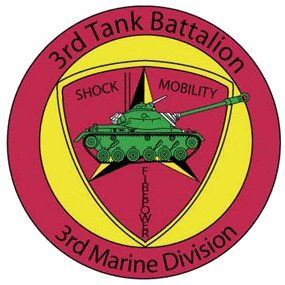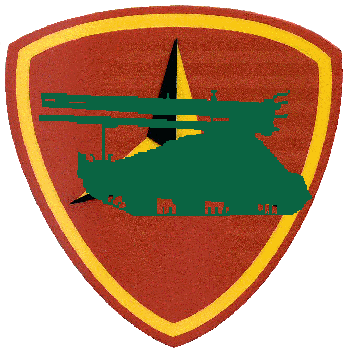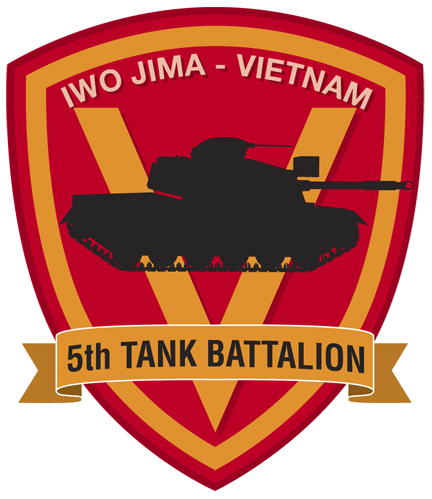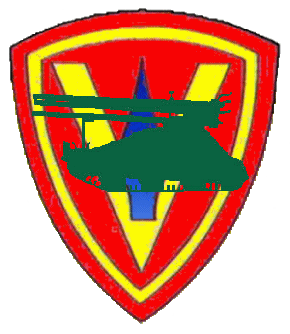 President
Stewart,

Raymond (Ray) A., LtCol. (USMC Ret.)*
USMCVTHF@comcast.net

Vice President

Guy Wolfenbarger
VikingPro@aol.com
Secretary
Raasch

, James (Jim) L.*
jbraasch@ia.net
Treasurer

Chuck Garrison*
ckodin@stny.rr.com
Admin Assitant
Technical Advisor
Carey, Richard (Dick)
MCVTHF@gmail.com
Recruiter
Tilden

, Richard
rtpawnee@cox.net
Web Master
Lloyd "Pappy" Reynolds*
oldusmctanker@gmail.com
Member
Steele, Martin (Marty) R., LtGen. (USMC Ret.)
MRSteele46@aol.com
Member
William J. Davis, Col. USMC (Ret.)
weberdavis@mac.com
Member
Dr. Ken Estes, LtCol USMC (Ret.) PhD.
kenneth.w.estes@gmail.com
Member
Flick, Robert (Mike) M.
mmpatriot5@gmail.com
Member
Carey, Richard (Dick)*
MCVTHF@gmail.com
Oral Historian
Forsyth, David (Doc) L.
docnomo2@yahoo.com
Ontos Historian
Richard (Rick) S. Walters*
xstates@aol.com

Member

Emeritus
Gagnon, Donald (Don) R., MGySgt. (USMC Ret.)
donaldrgagnon@juno.com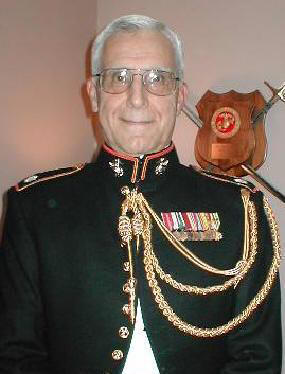 LtCol Raymond A. Stewart, USMC (Retired)
President Founder
Enlisted in the Marine Corps as a Private in 1955. He was commissioned in 1964 upon graduating from University of Idaho (B.S. Geology) under the Naval Enlisted Scientific Education Program (NESEP). Stewart served two "and a half" tours in Vietnam.
The first extended tour ('65-'66) was with the 1st and 3rd Tank Battalions as Platoon Commander 3rd Plt., Bravo Company in support of 3/7 (Operation Starlite) at Chu Lai and then Asst. S-4, Da Nang, RVN. Stewart extended his tour 6 months to join the Second Battalion, Fourth Marines (2/4) as the Platoon Commander, 1st Platoon, Fox Company and then as the Company Executive Officer, F/2/4 in operations from Da Nang to the DMZ.
Returning to CONUS in Sep of '66, Stewart was posted to 3rd MAW, El Toro, CA, promoted to Captain and C.O. of MABS. Early 1967 he received orders to the Arabic Language School, DLIEC, Washington, D.C. Upon completion of the year-long school, he joined the 2nd Radio Battalion at Camp Lejeune, N.C. and served in Morocco and "other places".
Stewart then attended Amphibious Warfare School (AWS), Quantico, VA. before returning to RVN. During his second tour, Stewart was the 1st MPs' Battalion Operations Officer - the "Da Nang Defense Battalion". He returned to CONUS via the Bremerton Naval Hospital on the way to I&I duty, Rome, GA.
Stewart was promoted to Major for his "special assignment" while in Rome and was then posted to Amphibious Warfare School (AWS) as an Instructor and Seminar Leader. From Quantico, he was selected for, and assigned to, the Foreign Area Officer Studies Program, Beirut Lebanon, to pursue an advanced degree in Arab World Studies at the AUB. He and his family were emergency evacuated from Lebanon in the October of 1975 at the full outbreak of civil war. He completed his FAO tour in Bahrain, followed by a two year tour with the Navy's Commander, Middle East Force, Bahrain as the Force Plans Officer (N-5).
After a short CONUS tour at Camp Lejeune, N.C. as X.O. 2/6, Stewart returned to the Middle East for 3 years as the Defense and Naval Attaché and Security Assistance Chief accredited to the Sultanate of Oman. He retired a Lt. Col. in 1983 after a tour as the Arabian Peninsula Desk Intelligence Officer (J-2) with the U.S. Central Command, Tampa, FL.
Stewart has been awarded the Bonze Star w/Combat "V", Meritorious Service Medal w/Star and Cluster, Navy Commendation Medal w/Star and "V", Vietnamese Cross of Gallantry w/Bronze, 2 Silver Stars, and Palm, the Combat Action Ribbon, and the Marine Corps Good Conduct Medal w/2 stars
Upon retirement from the Marine Corps, Ray joined The Boeing Company as a Manager in the Education & Training Division of Defense and Space. He recently retired from Boeing, completing 20 years of service.
Ray has masters' degrees in Education, Middle East Studies, National Security Management, and Business Administration. Ray, a published author, is actively "retired". He is nationally certified in the field of Chemical Dependency and Substance Abuse, a public school substitute teacher, is President of the Marine Corps Vietnam Tanker Historical Foundation, a nonprofit foundation with the mission of writing the personal histories of Marine Tankers, a Lejeune Leadership Institute Fellow and a member of the National Marine Corps Council.
Stewart is married to the former Julia Lynne Austin of Spokane, WA. and has two adult children. His daughter is a Secondary School Teacher and mother of two. Ray's son is married and an Attorney who practices Law in Tacoma, WA.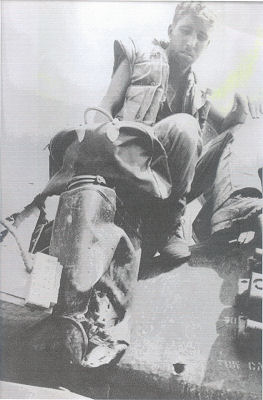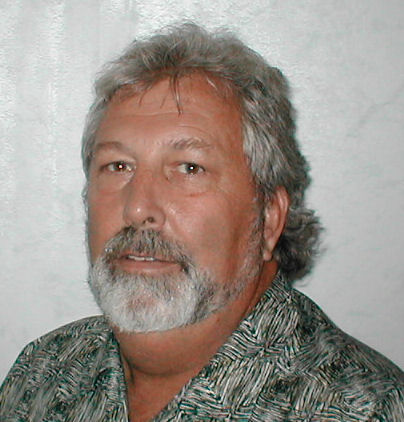 Guy Wolfenbarger VikingPro@aol.com
Vice President


I was born in Columbus, Ohio November 4, 1946. Upon graduation from high school in 1964, I enrolled at Mt. Olivet Nazarene College outside Chicago, Illinois. During my sophomore year I decided that I wanted to follow a different path in life than the one I was on in college.

I enlisted in the United States Marine Corp in 1965. The events that were to shape the rest of my life began. I was sent to basic training at MCRD, San Diego and then Infantry Training Regiment (IT) Camp Pendleton. From there I went to Tank School, Camp Del Mar. As my training progressed at Camp Pendleton I was assigned to the tank ramp as permanent personnel. This training set the foundation for me to move from tank crew to tank commander (TC).

In 1966 I was deployed to Vietnam from Long Beach, CA aboard the U.S.S. General LeRoy Eltinge (AP-154) arriving at Da Nang in December, 1966. Two months later in February, 1967 I received my first flame tank command, Foxtrot 13. I was assigned to 3rd Tank Battalion Charlie Company at Dong Ha Air Base, the northern-most city in South Vietnam and the location of a strategically important U.S. Marine combat base. I was 19 years old, held the rank of PFC and was a tank commander.

In March, 1967 my crew and I were transferred to Alpha Company at Camp J.J. Carroll and shortly thereafter to Bravo Company. We did road sweeps and resupply convoys to "The Rock Pile", Con Thien, Khe Sanh, Cam Lo, Gio Linh, and Dong Ha for the next few months. In June the Bravo Company flame section was assigned to Alpha Company to support Operation Buffalo conducted during the first two weeks of July, 1967. Operation Buffalo was a major operation that took place in the southern half of the Demilitarized Zone where 1/9 was badly outnumbered by North Vietnamese troops. After firing into a North Vietnam placement as a flank tank, F23 (our tank), hit a land mine and was destroyed. I was promoted to Lance Corporal.

In the months following this I was assigned a replacement tank and continued to support Bravo Company operations. While sweeping an area southwest of Con Thien, we came under heavy artillery attack. When the 3rd Battalion of the 26th Marines (3/26) moved into position near the DMZ in September, 1967 they didn't know that an entire North Vietnamese regiment lay waiting for them. On September 10, we took several RPG rounds which destroyed my tank F23. I was awarded the Purple Heart as a result of this encounter.

My second replacement tank was assigned in October, 1967. I continued as tank commander until I left Vietnam in December, 1967. Upon leaving Vietnam I was stationed at Camp Lejeune, NC and assigned to the disbursing office where I served until I was honorably discharged in November, 1968. During my career in the Corps, I progressed from PFC in 1966, to Lance Corporal in 1967, to Corporal Meritorious in 1967, and to rank of Sergeant.

Upon returning to Columbus in 1968 I worked with my father in his construction business. One year later I struck out on my own and have been self-employed for nearly 45 years. Although focused on real estate development and commercial construction over the years, I also own and manage recycling, trucking, and warehousing businesses. In between I found time to convert a personal passion into a successful business as a commercial fisherman in Florida. I continue to live in Columbus with my wife Carol and am always looking for the next opportunity to pursue my entrepreneurial interests.

Guy Wolfenbarger

OEW Recycling

3663 Alum Creek Drive

Columbus, Ohio 43207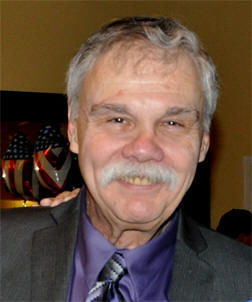 Richard D. Carey, MCVTHF@gmail.com
Co Founder, Technical Advisor.
Richard enlisted in the Marine Corps from his hometown of Columbus, Ohio during May 1965. He arrived at MCRD San Diego in October 1965. After I.T.R. he was selected as in-take processing clerk and troop handler at Schools Battalion, Camp Delmar, Camp Pendleton. He was later trained there as a tank mechanic (2141.) Richard received orders for WestPac in June 1966. Arriving on Okinawa he was ordered to Camp Hansen and was assigned to the 3rd Force Service Regiment Maintenance Battalion as the Battalion Mail Clerk (0161.)
Extending his tour he volunteered for Vietnam service. He arrived at the 3rd Tank Battalion, H&S Company during July 1967. Upon reporting for duty he served with the 3rd Tank Battalion Reactionary Rifle Platoon as an M60 machine gunner doing convoy duty on the back of six-bys. He also preformed listening posts, night patrols and ambushes in the Phu Bai (Gia Le) area. In early September 1967, he was transferred to Bravo Co., Camp Carroll. His duties included platoon maintenance man for 1st Platoon and then 2nd platoon where he was assigned tank commander and acting platoon Sergeant for a period of time while serving at the Rockpile. Richard rotated home the first week of April 1968 and was relieved of active duty October 1968. He was honorably discharged May 1971.
Dick is a co-founder of the Marine Corps Vietnam Tankers Historical Foundation and Founder/President Emeritus of the USMC Vietnam Tankers Association. He has been a veteran's advocate for over forty years and was the Founder of the Veterans Crisis & Outreach Center, Newark, Ohio. He volunteered to manage Veterans Crisis & Outreach Center and for many years assisted veterans with serviced connected claims and issues involving the Department of Veterans Affairs. He was the coordinator of funding with United Way; Richard was the founder/national coordinator of the National Vietnam War Era Museum, served on the Armed Forces Community Council, Columbus, Ohio. He represented Veterans of the Vietnam War, Inc., testifying before a Congressional Committee, investigating tobacco addiction and the role of the military. Created and Developed the Sponson Box newsletter in 1998 for what was to become the USMC Vietnam Tankers Association. He also created and is the editor of the Foundation's enewsletter the Breech Block. He currently is serving on the Veterans Advisory Committee created by Congressman Bill Keating of the 10th Congressional District in Massachusetts and is a member of the Massachusetts 10th Congressional District's Military Academics Selection Board. He is also the Founder and President Cape and Island Veterans Action Committee.
Life Member: Marine Corps Vietnam Tankers Historical Foundation, USMC Vietnam Tankers Association, Third Marine Division Association, Veterans of Foreign Wars Children's Home, Veterans of the Vietnam War, Inc.
Decorations include Combat Action Ribbon, Good Conduct Medal, Presidential Unit Citation w/Star, Navy Unit Commendation, Meritorious Unit Commendation w/Star, Vietnamese Cross of Gallantry w/Palm, Vietnam Service Medal w/three Stars, Vietnam Campaign Medal.
Beginning in 1976, Dick and his wife Dona owned Carey Publishing, selling the business in 1985. Dick was also a registered lobbyist in the State of Ohio for nearly 20 years. In 1979 they established The Carey Group that specialized in marketing and public relations. They continued in that business until he retired in 1990, due to his service-connected disabilities.
Richard and Dona (nee: Ramey) have been married for 43 years and are the parents of four adult children and five grandchildren.
Jim Raasch,
jbraasch@ia.net
Secretary
Chuck Garrison, ckodin@stny.rr.com
Treasurer
Richard Tilden,
rtpawnee@
cox.net
Recruiter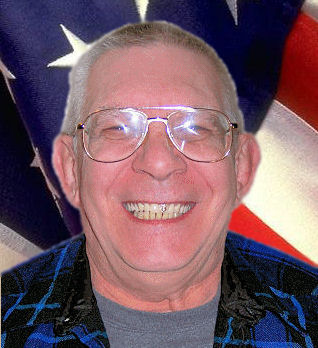 Lloyd "Pappy" Reynolds,
oldusmctanker@gmail.com
Web Master, IT Manager.
Born; June 13, 1942, Montreal, Canada, moved to Pasadena Ca. 1952

Enlisted USMC; Sept. 1959, MCRD San Diego, I.T.R., Camp Pendleton, Infantry 0311/0331. 1st Marine Brigade, Hawaii. 1960-1962 with C-1-4 and F-2-4. Attended 1st Tank Bn. Tank School at Las Flories, MCB Camp Pendleton Apr. 1962, "B" Co. 1st Tk. Bn. until discharged in Sept. 1963. Inactive Reserve 1963 to 1965.

Rienlisted USMC Oct. 1966, Vietnam Dec. 1966 to Jan. 1968. MCB Camp Pendleton, 5th MP Bn., 5th Tk. Bn., Track Vehicle School. Discharged Oct. 1970. Rienlisted USMCR, Discharged USMCR 1973.

Peace time major operations, Greenlight 1961, Silver Sword 1961 and the Laotian Crisis in 1962.

Vietnam combat operations, Prairie III & IV, Hickory, Cimarron, Buffalo, Beaver Track, Ardmore, Kingfisher, Scotland and Lancaster. Had my tank blown out from under me three times and never got wounded.

The memorable event I like to remember was when I made myself an instant M/Sgt. got a truck and driver from a friend, a working party from another source. Went to the Navy Sea Bee compound and liberated a truckload of plywood to rebuild our bunkers at the Rockpile. We were probably the only tank platoon with knotty pine lined bunkers.

Awards; Combat Action Ribbon, Presidential Unit Citation, Good Conduct Award (2), National Defense, Vietnam Service w/3*, Vietnamese Cross of Gallantry w/Palm and Frame, Vietnamese Civic Action Award w/Palm and Frame, Vietnam Campaign, expert rifle and pistol badges.

Final rank upon discharge in October 1973, Sergeant.

Member of the USMC Tankers Assoc. (I designed the Logo), USMC Vietnam Tankers Assoc. the Marine Corps Vietnam Tankers Historical Foundation (I designed thier Logo also) and the VFW. I served four terms as Commandant of my local Detachment of the Marine Corps League and have been a member since 1978. Have worked with the Young Marines of the Marine Corps League since 1979 and had the positions of Unit C.O. (18 years), California Regimental X. O. since 1989 and was on the National Board of Directors for 3 years. I left the program in 2005.

Happily married for the third time, and this one is a keeper. One Daughter, one granddaughter, one great grandaughter and four step children.

I am currently retired.
I am also the webmaster of three web sites.
Mine at http://home.earthlink.net/~reynoldslg/ironhorsemarine.html
One for my Vietnam unit at http://www.angelfire.com/ok5/bravo3rd/BRAVO3rdTks.html
And the USMC Vietnam Tankers Association at http://www.mcvthf.org/MCVTHF.htm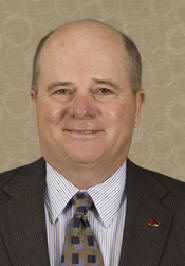 LtGen Martin R. Steele, USMC (Retired) MRSteele46@aol.com
Member
Born in Philadelphia, PA and raised in Fayetteville, AR, Lieutenant General Martin R. Steele enlisted in the United States Marine Corps in January 1965. During his initial tour at Camp Pendleton he was deployed to the Republic of Vietnam where he served in First Tank Battalion, First Marine Division. Subsequently assigned as a Corporal to the Officer Candidates School, General Steele was commissioned a Second Lieutenant in January 1967. He rose steadily in the ranks, holding positions as Platoon Commander, Executive Officer and Tank Company Commander. This was followed by a second tour of duty in Southeast Asia and an assignment as Office-in-Charge of Sea School in Portsmouth, VA.
In 1973, General Steele returned to Camp Pendleton and served as a Tank Company Commander, Battalion Operations Officer and Aide-de-Camp to the Commanding General of the 1st Marine Division. An assignment as an Assault Amphibian Vehicle Company Commander was followed by duty as the Marine Corps Liaison Officer to the Project Manager, M60/M1A1 Tank Program at the U.S. Army Tank Automotive Command in Warren, MI. He then served at Headquarters Marine Corps (HQMC) in Washington, DC as the Tank Acquisition Project Officer.
From August 1985 through 1988, General Steele was the Commanding Officer of both 1st Light Armored Vehicle Battalion and 1st Tank Battalion. In July 1988, he transferred overseas where he was assigned as Operations Officer, Combined Forces Command, Republic of Korea. Upon his return in August 1990, he assumed the duties as the Deputy Director, Marine Air-Ground Task Force Warfighting Center, Marine Corps Combat Development Command, Quantico, VA.
After serving in Operation Desert Shield/Desert Storm, General Steele took over as Director of the Warfighting Development Integration Division at Quantico. In 1993, he was promoted to Brigadier General and assigned duty as Commanding General, Marine Corps Base, Quantico in June of that year and was selected in November 1994 for promotion to Major General. He served as the Director of Strategic Planning and Policy, U.S. Forces Pacific, from 1995 to 1997. He was then promoted to Lieutenant General and assigned as Deputy Chief of Staff for Plans, Policies and Operations at HQMC.
Upon retirement in 1999, General Steele became President and CEO of the Intrepid Sea, Air & Space Museum in New York City, the largest naval museum in the world where they adopted the mission to "Honor our heroes, educate the public and inspire our youth about the price of freedom." Currently, he is President and CEO of Uncommon Leadership, LLC, a leadership consulting company whose mission is to develop uncommon leaders of character across a wide audience range from transitioning Marines, to college students and administrators, as well as corporate level executives.
His personal decorations include: The Defense Distinguished Service Medal; The Distinguished Service Medal; The Defense Superior Service Medal; Legion of Merit; Meritorious Service Medal; Navy Commendation Medal with gold star; and The Combat Action Ribbon. Equally notable are his academic achievements: a BA degree from the University of Arkansas, MA degrees from Central Michigan University, Salve Regina College and the Naval War College. He is a distinguished graduate of the Armor Officer Advanced Course, an honor graduate of the Marine Corps Command and Staff College and graduate of the Naval War College.
Married to the former Cynthia Bayliss of Little Rock, AR, and father of three grown children, General Steele serves proudly on many boards. General Steele acts as Vice Chairman of the American Life Insurance Congress Board of Governors, is on the Board of Trustees of the Fisher House Foundation, and serves as Trustee Emeritus on the Intrepid Foundation. He is also an active member on the University of Arkansas Alumni Association and an Advisor Member for the Veterans Advantage Board. In acknowledgement of his achievements, he is the subject of the recently published Boys of '67, an award winning book about three highly successful Marine officers whose lives reflect personal heroism, dedication and their impact and devotion to the Marine Corps and our country.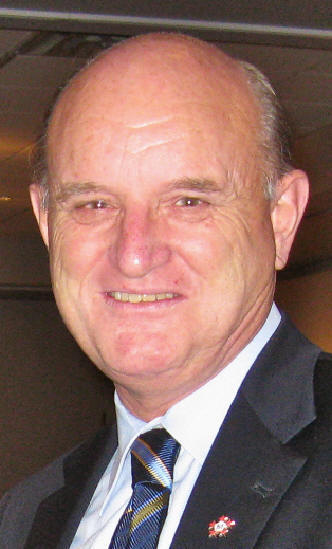 Col William J. Davis, USMC (Retired) weberdavis@mac.com
Member
Dr. Ken Estes, LtCol USMC (Ret.) PhD. Member
kenneth.w.estes@gmail.com
Mike Flick, Member
mmpatriot5@gmail.com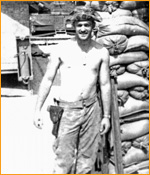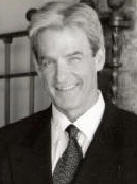 David "Doc' Forsyth,
docnomo2@yahoo.
Oral Historian
I was born in Long Beach, California on the 18th of September, 1947. My father was a Marine fighter pilot who retired from the Corps in 1961 as a Lieutenant Col. and my mother a Navy nurse who, had she remained in the Navy, would have outranked my father.
Being a 'military' family we moved around the country quite a bit and to this day I harbor fond memories of sharing a jury-rigged bunk bed with my brother, built into the back of the family Studebaker. It was composed of a fold out cot that was a little wider than the car laid sideways through the rear windows above the back seat. Air conditioning for cars hadn't been invented yet so, open windows were the coolest way to go and we were "styling" with our bunk arrangement.
We criss-crossed the Mohave desert several times using this technique and were happy to have such luxury and in order to avoid the "I have to go to the bathroom," cry from the back seat, my dad just drilled a hole in the floor board, cut a length of garden hose, attached a funnel to one end and we were "good to go!"
After my father retired from his beloved Corps after twenty two years of service, we moved to Florida where I rose to the heights of scholastic . . .underachievement. I was not a good student. However, I did manage to graduate from high school in 1966 and start college the following September. The war in Vietnam was heating up and I was becoming disgruntled with the anti - military protests on campuses throughout the country. So, with a year and a half of college under my belt and after having giving it all of about two minutes contemplation, I decided to get out, see the world, do my duty and enlist. But this decision presented me with a dilemma. I needed a way to honor my parent's military service. Which would I choose Navy or Marine Corps? (There were no other considerations) When the solution came to me, I realized there was a way to honor both and in April, 1967 I was off to Navy boot camp in San Diego. Upon graduation I requested and was accepted to Class-A Corps School, after which I spent a year at USNH Yokosuka, Japan. In three months became senior Corpsman of ward 3-A where, among other duties, I was charged with the responsibility of setting up a minor surgery clinic where I performed surgical debridement of wounds. Our hospital was a 512 bed facility in which we housed up to 1200 patients at any given time. 1967 forward into 1968 we had patients in bunk beds. Needless to say we were very busy and 18 to 20 hour days were common.
It was in Yokosuka that I put into action the second phase of my plan to honor my parents. I began submitting requests for transfer to FMF. Request after request were denied but persistence paid off and after seven requests, I received orders to Camp Pendleton, CA for Field Med School. When I completed training at Pendleton, I was assigned to 9th MAB, 1st Mar Div, RVN. But first I would attend counter-guerilla warfare school, Okinawa.
I loved the training! We ran all the time, everywhere. We learned about evasive tactics, booby-traps, all kinds of explosives and best of all, we got to blow shit up! After training I was to be shipped out but there was a problem, it seems that no one knew exactly where 9th MAB was. So I had to wait in Okinawa until things could be sorted out. But rather than just sit and wait all day I requested to be assigned additional training. The OIC it seems had a sense of humor as he assigned me TAD to 3rd Force recon. Yahoooo! They kicked my butt and I loved every minute of it. More running, more danger, great attitude and best of all . . . more stuff to blow up. The training was tough, top notch and, although way to short a time for me, I think it saved my ass more than once while in country.
Not wishing me to waste any more time training in Okinawa, I was sent to Da Nang (Camp Love) to hook up with 9th MAB but they were still nowhere to be found and having little taste for being in the rear with the gear I wrangled a poncho liner and a spot at the BAS near Marble Mountain. While there I treated all kinds of people, including Vietnamese civilians, most of whom, unfortunately, were children. Then one afternoon, into the BAS walked two lieutenants, one silver bar and one gold. The silver bar shouts, "I need a Corpsman. Any of you want to get into the field with Tanks?" No one stepped forward. In fact, to my surprise, they shied away from the request. This I saw as an opportunity. "I'll go sir." The Lt turned to me and said, "Well get your shit Doc, let's get a move on!" I liked this no nonsense guy already. The three of us piled into a jeep, the gold bar, Lt Dobbins, my new X.O. , the silver bar, Lt Roberts, my new C.O. and me. As we headed out toward a desolate landscape, Lt Roberts, who was driving, said, "Do you know how to use that weapon of yours Doc?" When I assured him that I did he replied, "Well then, lock and load, we're going into "Indian Territory."

I spent the rest of my tour with Charlie Company and even spent time with the ROK Marines at Hoi An. Most of my time in Nam has oddly become a blur; names have faded away for the most part as have the specifics of every day events. But in the end, I was able to do my part, patch up Marines and keep them alive. Credit be to skill, circumstance or the grace of God, I never lost a Marine, at least not while they were under my care.
When I left Nam I submitted my 'Dream Sheet' and requested England, Scotland, Sweden or fourth choice, anywhere Europe. Subsequently I spent the last eighteen months of my four year enlistment in Panama, Canal Zone where I ran a dispensary, played football and drank beer.
After leaving the Service in 1971, I returned to Florida and school as a pre-med major. To my surprise, I did very well and actually enjoyed it but there was something lacking. I'd become addicted to adrenalin and needed a fix. So I took the test and was hired on the Boca Raton Fire department where I also helped set up their Paramedic program and where too, I taught Paramedics. I loved the work but found that a system that provided 'Tenure' also extracted incentive from its employees. The apathy in the department after tenure was achieved was too much and I left the department after four years and returned once again to school, this time as a Theater major. But I couldn't divorce myself from the medical field completely so I took more training and became licensed as an O.R. technician. I worked for the next few years in an operating room to supplement the G.I. bill and pay for college while I studied acting and directing. It turned out I had a knack for "The Boards." I quickly acquired my first couple of union cards and got busy doing theater and lots of commercials. One thing led to another and in a very short time I found myself in New York with a contract role on a TV show. Imagine that! Oh yes, just prior to starting the fire department job, I got married and almost ten years later, divorced.
I was very fortunate to have remained consistently employed as a television actor. This provided more opportunity for stage work, some film roles and for training at the prestigious Royal Academy of Dramatic Arts in London. In 2001 I moved to Los Angeles where I was hired to direct a television show, which I did for almost four years before running away as if my head was on fire. Suffice it to say that L.A. and I were not a match.
I returned to the east coast and settled into the country life of Pennsylvania where I reside to this day. Life is simpler today. Occasionally I still snag a role in a play or on an east coast tv show. (Sex in the City, Law and Order, 30 Rock) But these days are primarily reserved for fun and giving back. I'm into motorcycles and travel, rode my BMW R1200RT down to the reunion in Charleston last summer and in January of 09′ returned to Vietnam for a little sightseeing and healing. Good trips both. I am an active member of the Marine Corps League in N.E. PA and spend a great deal of time helping with people with addictions. Finally the world is spinning in greased grooves.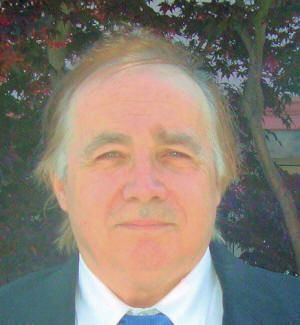 Richard "Rick" Walters,
xstates@aol.com
Ontos Historian
I was born in Yonkers, New York, 10 miles north of New York City, within 2 years my Father, moved the family to the burbs in northern New Jersey. Good move.

The new home was Apple country in a one horse, borough called Upper Saddle River.
Within
10 years,
the horses were gone as well as the Apple orchards. It became an exclusive town, I was Grandfathered-in.
Typical small town doings for me: fishing, Cub Scouts, Little League and a Dairy Queen. By 12 years old, a paper route bicycling 2-3
miles a day delivering papers, plus pocket money which I liked.
At 14, I graduated to a car wash, miles away, more money. By 16, I was working at an Esso station and hit the big time, $150.00 per week. I was repairing cars, easy and fun; similar to a duck taking to water.

At 17 years old, I bought a 1965 Dodge Coronet Convertible, a factory engineer's car, and my horizons expanded.
Unfortunately, I was paying attention to the wrong things: male friends and traveling to NY State line for the bars, girls and drag racing. The Dodge had a 426 engine
and a long handle Hurst shifter from the factory. New York allowed 18 years old to drink, then.

By 18, college would have been a one year affair with plenty of F's at the University of Miami. I had a friend in Bravo Company, 9th Engineers
- Marines. This sounded like a new adventure.
With his LP ahead of the lines in Hue City, this was another challenge. I also like rifles.
I shot squirrels for food back in the 50's, 60 feet up a tall Oak tree and moving.
It seemed like a natural fit.

In June 1968, I enlisted on the same day that I graduated from Northern Highlands High School in Allendale, NJ.
Rocco Jerry De Mercurio and William O'Neil enlisted with me. Jerry is on the Wall, I believe a POW for a while. It is a mystery? Ironically, the Army Rangers rejected me for a ticket with the Dodge.

Next day, Parris Island, and the DI's were "God's".
Discipline: mosquito's with wide bodies on the chow line, holding the M-14 by the front site with two index fingers and the final review on the Parade grounds were my highlights + a Sharpshooter Badge. I like the look better than the Expert.

ITR training at Camp Geiger, leave, Staging
at Pendleton.. then the 14 hour plane ride to Hawaii, Guam, Oakie and landing at Da Nang jet strip. Seeing 50,000 ARVN's hiding and sliding.

In some fashion, 10 of us from a weapons platoon, 0351's, instantly became tankers with 1st Anti-Tank Battalion.
Most started as a loader, I became the driver of
A-35, The Good, Bad & Ugly,
replacing Gary Scheir.
The pigs were operating mostly in light and heavy sections, 3rd Platoon was always in the field. A-34 was named Six Reasons Why, and had a very good OC, out of Hue City, George Spaulding. We ran without loaders, thus Larry Hedden, A-34, driver and my OC, Henry Kennedy, were close. The entire Alpha Company called Corporal Kennedy: "Pappy".
He was 24 to 26 years old. We fired many 106 mm Hep-T and Fleshette rounds in 1969.

Fast forward, 2011:
Mike Scudder has a very nice Ontos in Texas, Gunny Dave McGillivray has one in Jacksonville, NC
and I have one relatively complete Ontos and four de-milled Ontos from NC Forest Service in the Catskills, NY. This is private ownership, one rule: you bring the beer and chips, we have the dogs, burgers and running vehicles.
MGySgt. Don Gagnon, USMC (Retired), Director, Emeritus
donaldrgagnon@juno.com